I had this shoot with Lisa about three weeks ago. I met her through some friends and right away I knew she would be a great model. This was her first shoot. I also got in touch with Desires a super cool Danish brand who provided us the outfits.
I fell in love with the photos the second I took them, so it's been hard enough not to post them until now. 
This morning I got the email, saying the photos have been published, so I can finally share them with you guys! 
So first here are the photos, below you can see how they appeared in the magazine, the concept and the team. 
This shoot was inspired by a poem written by a teenager. I had a really hard time when I was a teenager and after 15 years I still have painful memories from that time period. When I read this poem, I felt like I was back in that time period again. I wanted to illustrate the poem and the never ending struggle, restless spirit inside a teenager.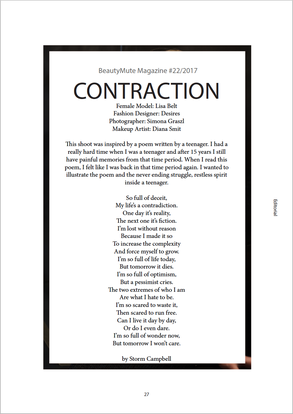 So full of deceit,
My life's a contradiction.
One day it's reality,
The next one it's fiction.
I'm lost without reason
Because I made it so
To increase the complexity 
And force myself to grow.
I'm so full of life today,
But tomorrow it dies.
I'm so full of optimism,
But a pessimist cries.
The two extremes of who I am
Are what I hate to be.
I'm so scared to waste it,
Then scared to run free.
Can I live it day by day,
Or do I even dare.
I'm so full of wonder now,
But tomorrow I won't care.
by Storm Campbell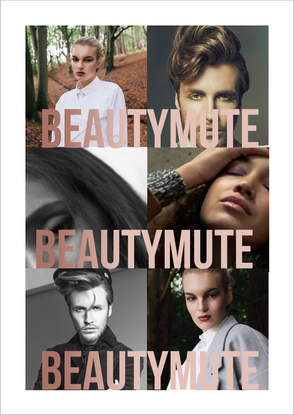 Hope you guys liked the full series, feel free to leave a comment and share! 
x S