Lucy and Brian are both from China, but met in their 20s when they both moved to the US. I told them I thought it was really funny, that they both had to travel to America to meet each other even though they originally lived in the same country.
Some people may call their union faith. 
I met them on their first stop of their Europe tour in Amsterdam. They are celebration 39 years of happy marriage!
Lucy gave me a call a few hours before our shoot saying Brian lost his suitcase, so he didn't have anything to wear for our shoot, only his travel clothes. Unfortunately I could move the shoot later, but in our luck his suitcase came 5 minutes before we were gonna meet up.  :)
We basically walked around all over the city, but mostly took photos around the Rijksmuseum and Jordaan. Even though most people want to take photos in the Jordaan for the cute canals and tiny streets, since we had two hours for our shoot I surely wanted to stop by the museum.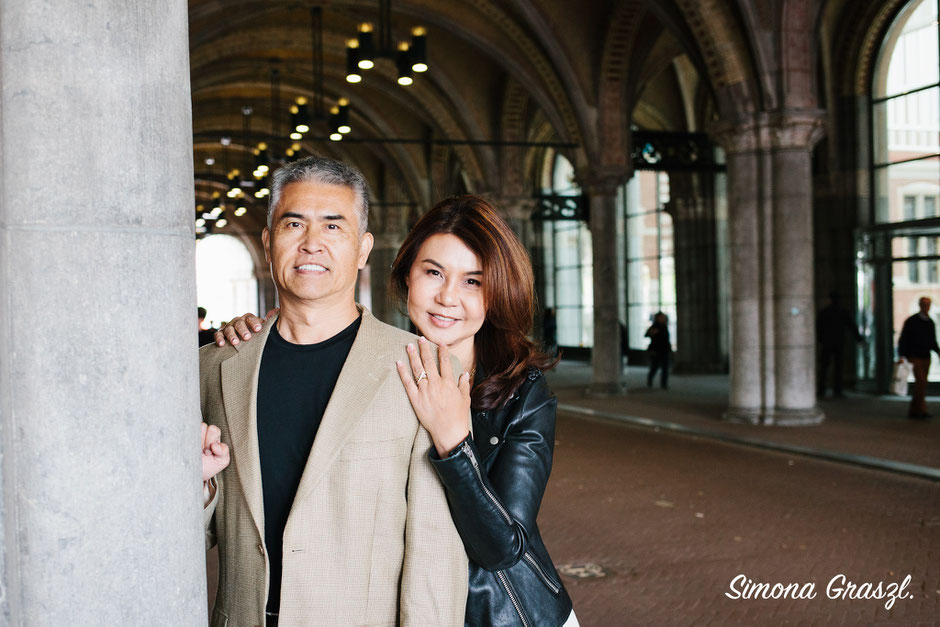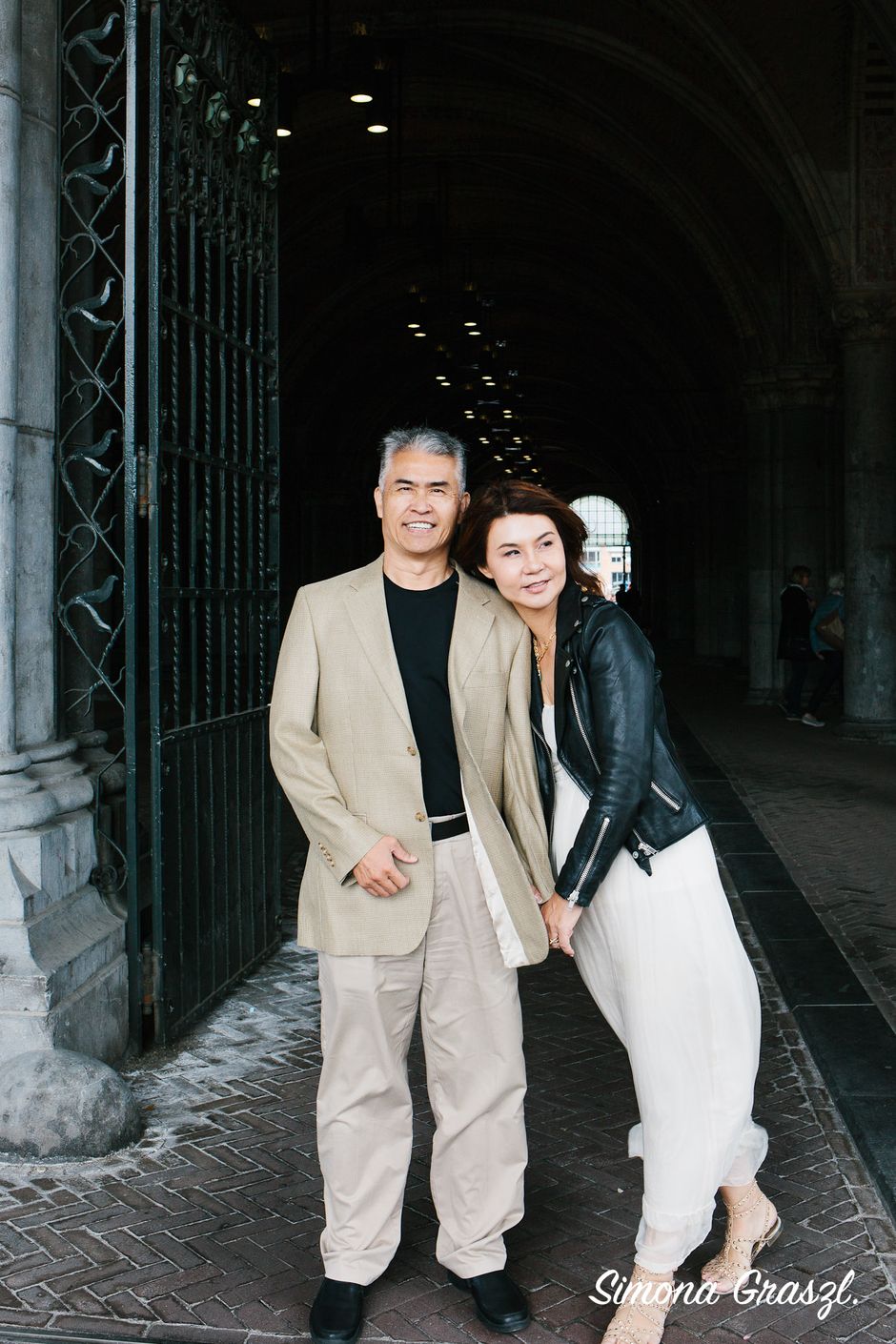 The tunnel that runs under and through the museum, is always a good spot for photos, even though you always have to look out for bicycles since it's a popular route for the daily Amsterdam commuters.
The other reason I adore that tunnel, because there are always amazing street musicians playing there, and the sounds is magical while being echoing throughout the whole place.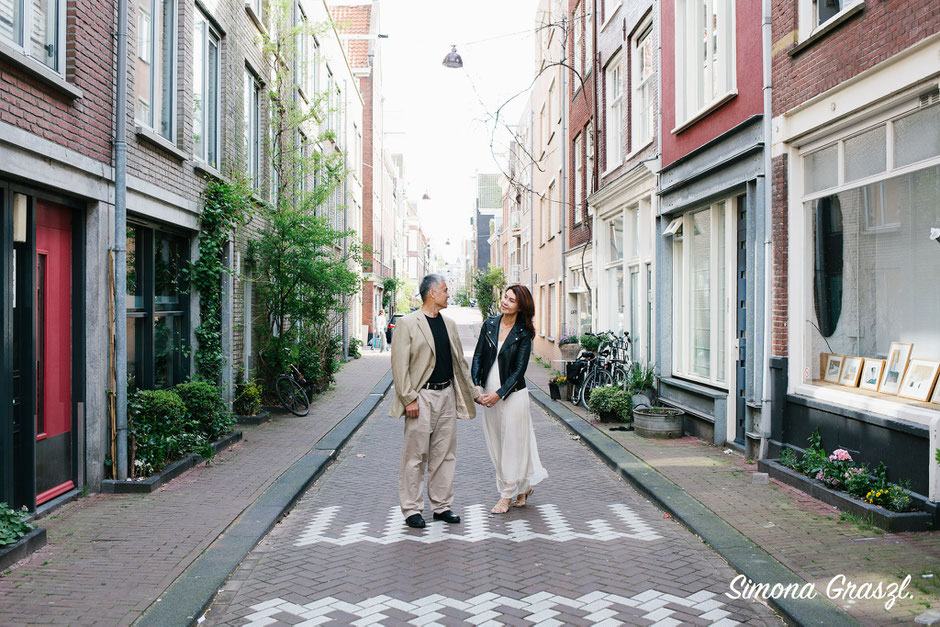 The Jordaan gets quite busy, but since Lucy was wearing a pretty white dress, as if it was her wedding again, people ofter moved out of our shots, and let us take over streets for the photos!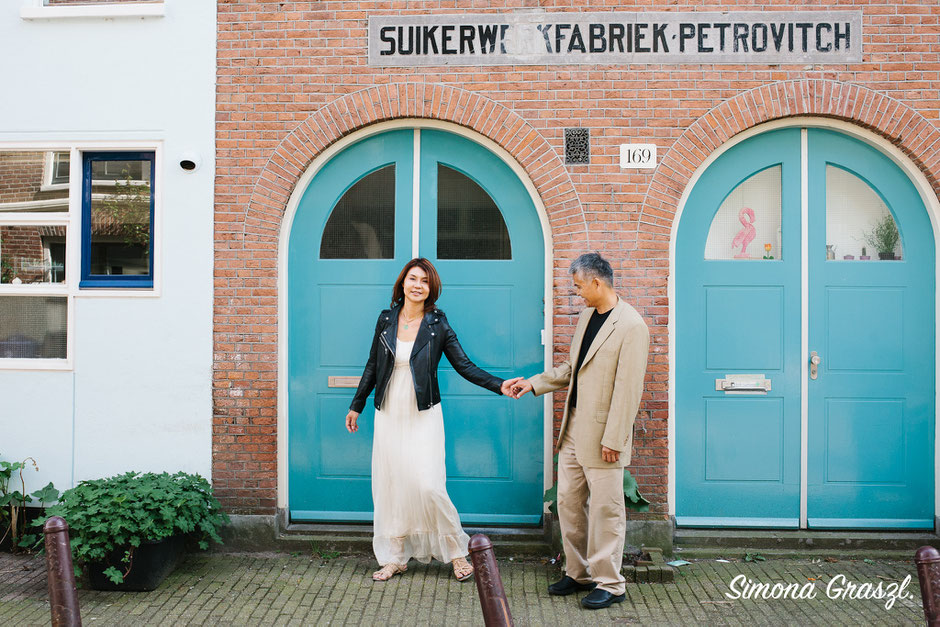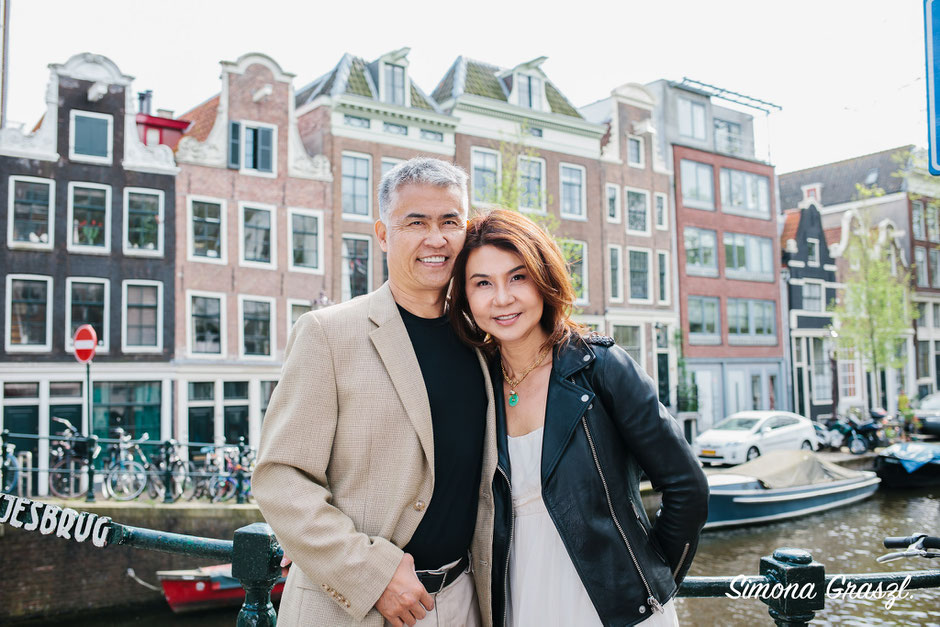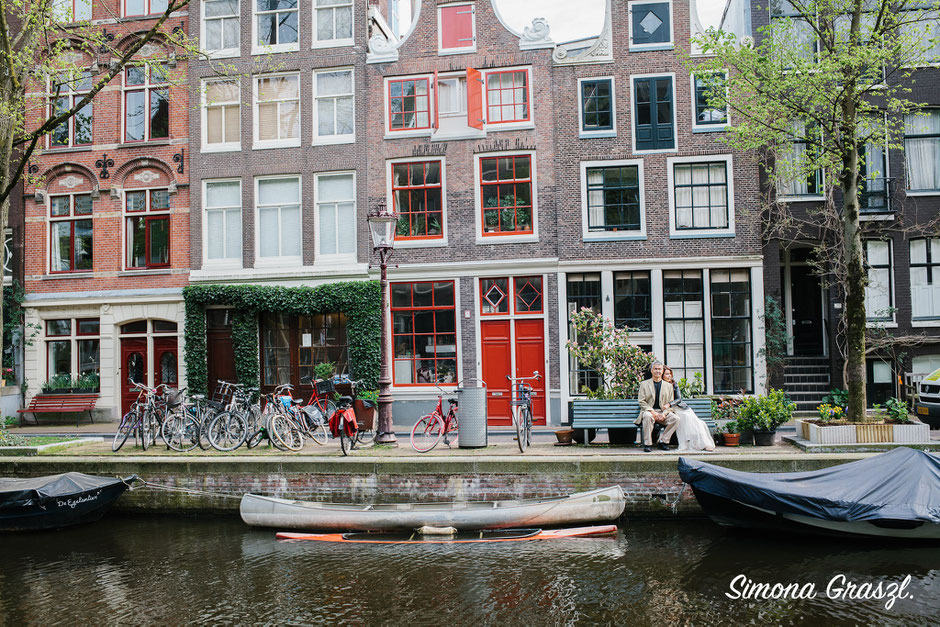 Lucy and Brian were very natural while I was taking pictures and capturing so many years of love was very special. Lucy has had many shoots and I barely had to pose her, she made my job super easy. Brian was being a good husband smiling most of the time. 
I love doing walk throughs Amsterdam. I get to hear about a couples history, and they get to hear about the history of Amsterdam and get amazing photos! I think it's a good trade :)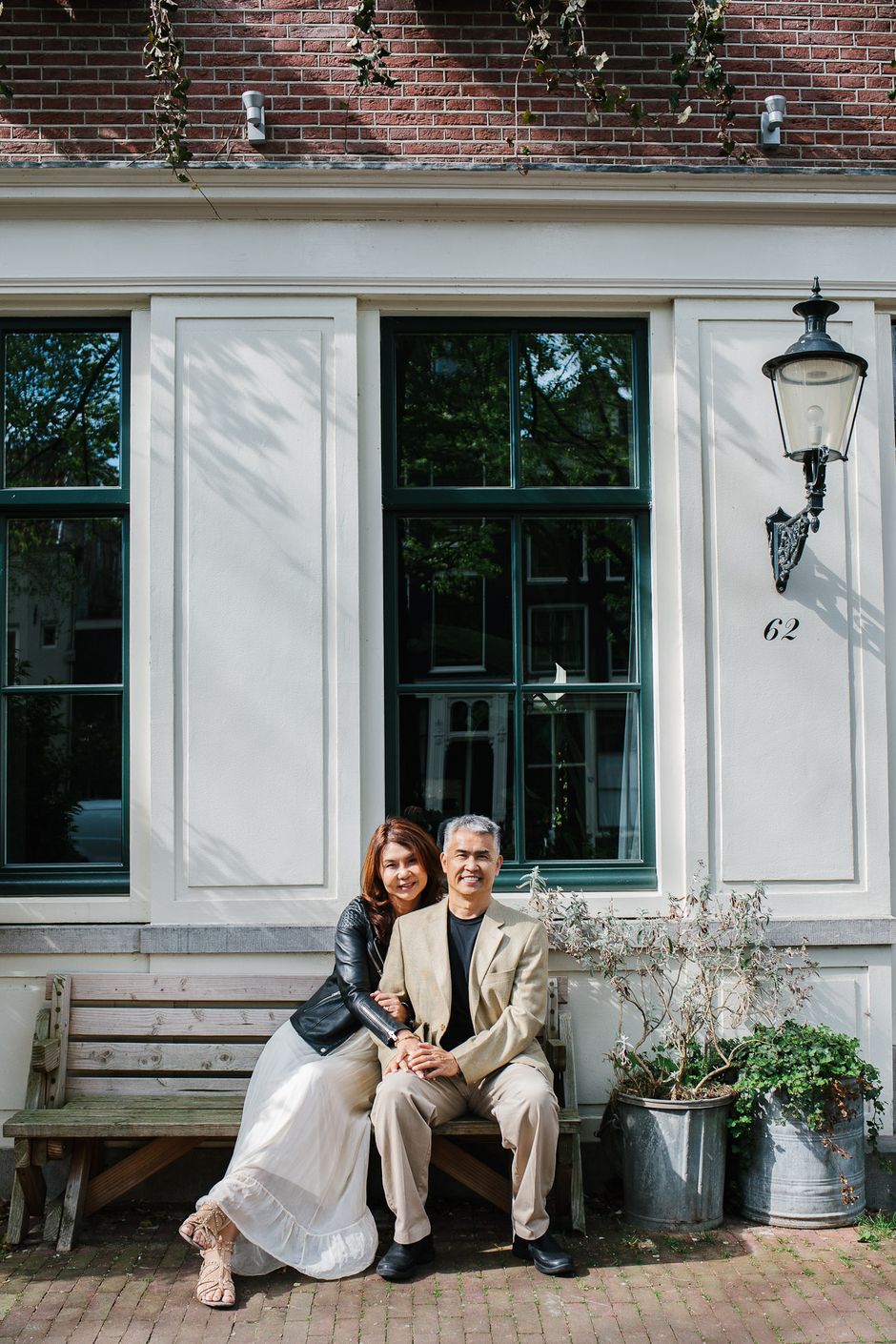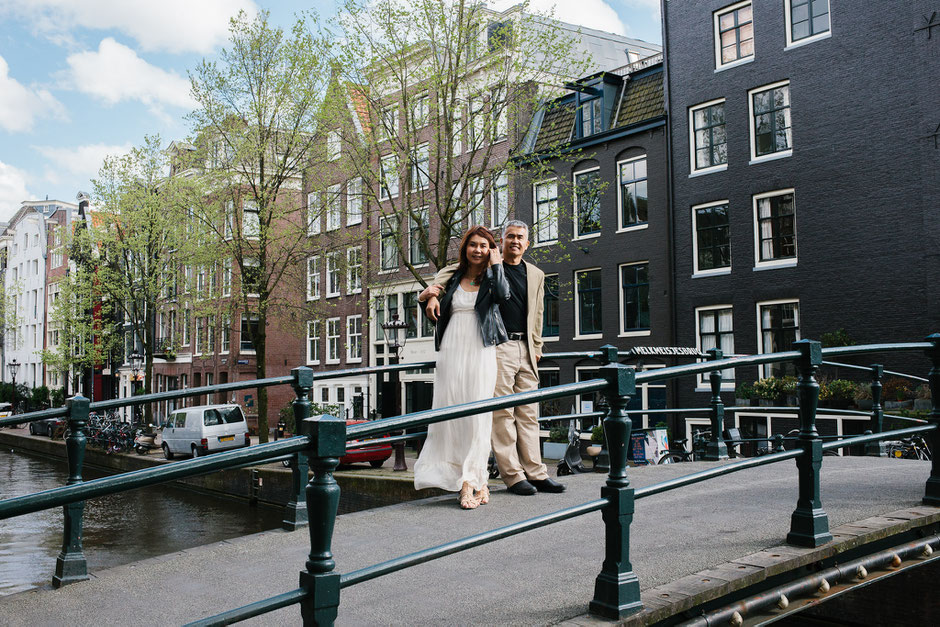 Hope you enjoyed the photos as much as I did! 
Let me know in the comments if you could pick any city in the world, where would you want have your shoot with your loved ones! 
x Simona